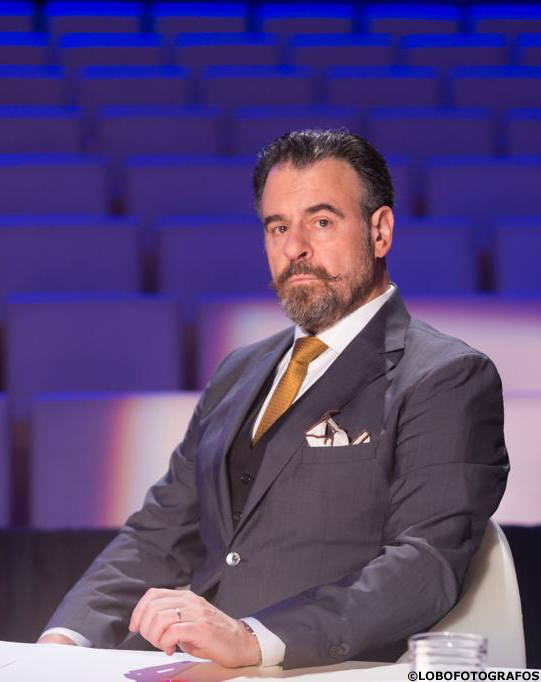 CARLOS ÁLVAREZ.
Baritone.

Carlos Alvarez is one of the most outstanding opera singers in recent times.

Let's remember some of his best interpretations: Salzburg Festival, where he sang Don Carlo conducted by Lorin Maazel (the international critic considered him as the best current Rodrigo); Otello with the London Symphony Orchestra (London) under conduction of Sir Colin Davis; Pagliacci recorded in Amsterdam and conducted by Riccardo Chailly; Don Giovanni at the Scala with Riccardo Muti; Don Carlo at the Bastille in Paris; Rigoletto at the Arena di Verona (Italian critic said: Carlos Alvarez senza dubbio il miglior Rigoletto della scena lirica attuale). Other great successes were at the New York MET with Un Ballo in Maschera , Luisa Miller and Rigoletto; in Vienna La Forza del Destino conducted by Zubin Mehta or Otello in Salzburg under conduction of Riccardo Muti…

We must point out among other Carlos Alvarez's recent performances Giovanna d'Arco (2015), Le Nozze di Figaro (2016) and Madama Butterfly (2016) at the Scala; Otello (2016) in Salzburg; Rigoletto (2016), La Fille du Regiment (2016, 2018), Otello (2017, 2020), Le Nozze di Figaro (2017), Carmen (2018); new production of Samson et Dalila (2018), Falstaff (2019) and Tosca (2019) at the Wiener Staatsoper; Tosca (2016), Falstaff (2017), Don Giovanni (2018) and Rigoletto (2019) at Teatro Regio di Torino; Falstaff (2017), Tosca and Pagliacci (2019) at Teatro Carlo Felice di Genova; Rigoletto (2017), Don Giovanni (2017), Un Ballo in Maschera (2017), Andrea Chenier (2018), Hamlet (2019) and Otello (2021) at Barcelona's Liceo; Rigoletto (2017) at the Arena di Verona; Andrea Chenier (2017) in Oviedo, La Tempestad (2018), Katiuska (2018), Gala (2018) and La del Manojo de Rosas(2020) at the Zarzuela Theatre; Simon Boccanegra (2018), Otello (2019) and Rigoletto (2021) at the ROH Covent Garden; Gianni Schicchi (2019) at the New National Theatre Tokyo; Pagliacci (2019) at the Deutsche Oper Berlin; Don Carlo (2019) in La Coruña or Otello (2019) , La Favorita and Simon Boccanegra (2020) at the Teatro Cervantes in Málaga; Tosca (2021) at the Royal Theatre in Madrid; Ballo in Maschera (2022) at Las Palmas' Pérez Galdós Theatre; all of unbeatable success...

He has been granted numerous prizes: Cultural Job Award (2001), Grammy (2001), Cannes Classical Award, Bellas Artes' Gold Medal (2003), Artistic Excellence Gold Medal (2003), National Music Award (2003), Grammy (2005). On May 2007, he received the prestigious title Kammersänger by the Wiener Staatsoper; the Liceo's Gold Medal on April 2013; recently: the Campoamor Best Opera Interpreter Award at Oviedo's Campoamor Theatre and the Catalan Critics Award. Carlos Alvarez holds the title of Doctor Honoris Causa at University of Málaga.