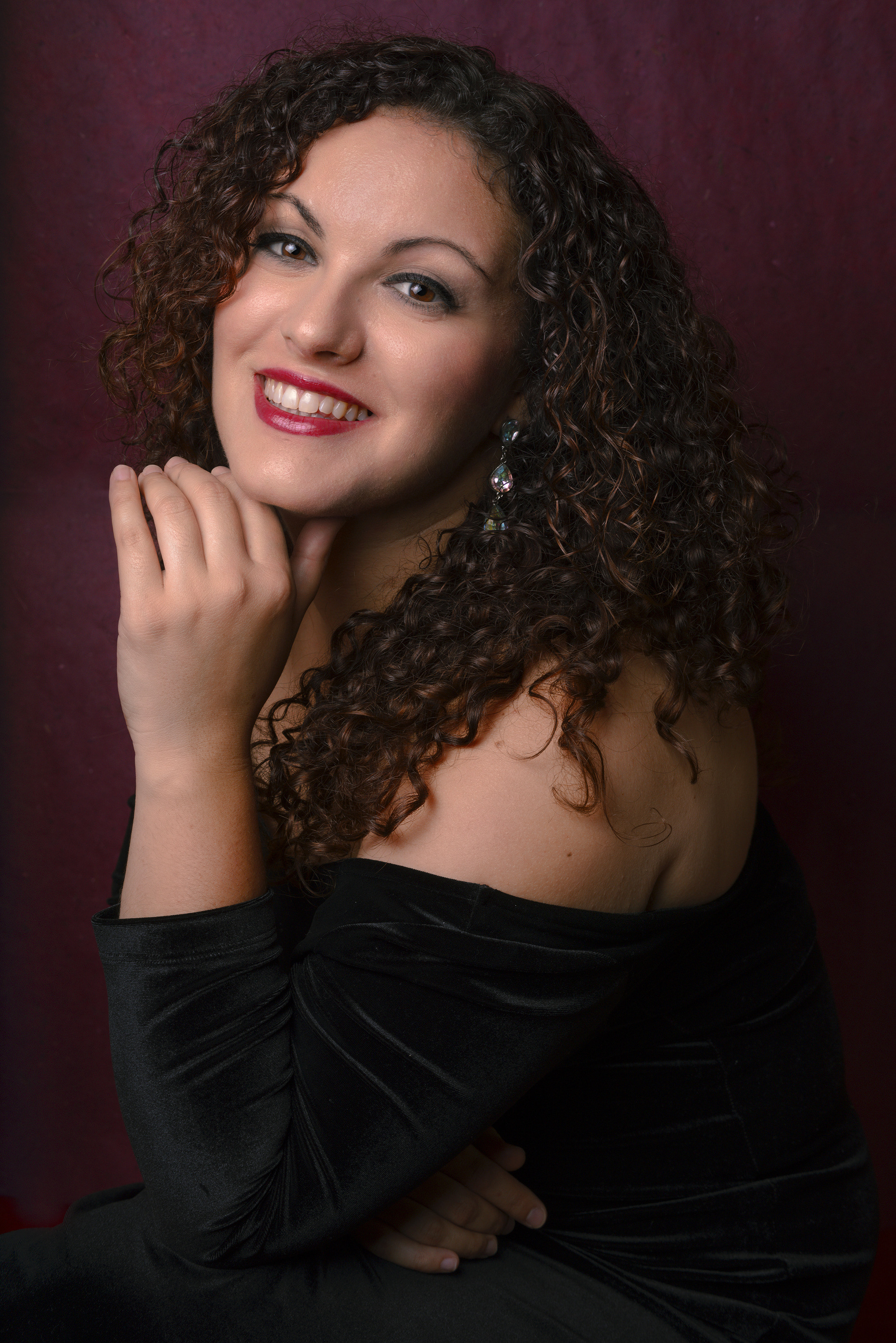 Mónica Campaña was born in Malaga, Spain. From 2010-2014 she graduated at the Madrid Conservatory "Escuela Superior de Canto". From 2014-2018 she perfected her technique in London with Janice Chapman and Carlos Aransay. And from 2017-2020 she studied vocal tecnique with Kirsten Schötteldreier in Amsterdam and Berlín too, and repertoire with Manuel Burgueras in Madrid.

She has been awarded with the Bayreuth scholarship by the Wagner Association of Madrid, the first prize in the International Zarzuela Competition Ana María Iriarte and the second prize in the Asociación de Amigos de la Escuela de Canto in Madrid. She won the prize of public in the Universität der künste in Berlin. And she was a finalist in the Logroño Singing Competition, Irún Singing Competition and Tenerife Singing Competition and semi-finalist in the Francisco Araiza of Mexico Competition and the Elizabeth Connell Prize for dramatic young sopranos in Australia.

Mónica has attended masterclasses with Kirsten Schötteldrier, Burkhard Fritz, Carlos Chausson, Dolora Zajick, Jaume Aragall, Roberto Scandiuzzi, Teresa Berganza, Ileana Cotrubas, Juan Jesús Rodríguez, Deborah Polaski, Carlos Álvarez and others.

She made her professional debut in 2014 as Leonora de Haro of El Dominó Azul by Emilio Arrieta at the Teatro de la Zarzuela in Madrid and at the Auditorio Baluarte in Pamplona. In 2016 as Nedda in I Pagliacci at the Teatro Villamarta in Jerez de la Frontera. Martha in the oratorio Lazarus of Schubert at Teatro Auditorio de Cuenca. In 2017 as Cio-Cio San from Madame Butterfly, a production of "Real Junior" from Teatro Real of Madrid.

In 2018, she debuted at the Teatro Cervantes in Málaga as Flora of La Traviata with Ainoa Arteta and Juan Jesús Rodriguez in the lead roles.

In 2021 she debuted The armed man of Karl Jenkins with the Orchestra Filarmonic of Málaga, Spain.

In 2023 she will debut Berta at the same theather in Barbiere di Siviglia.