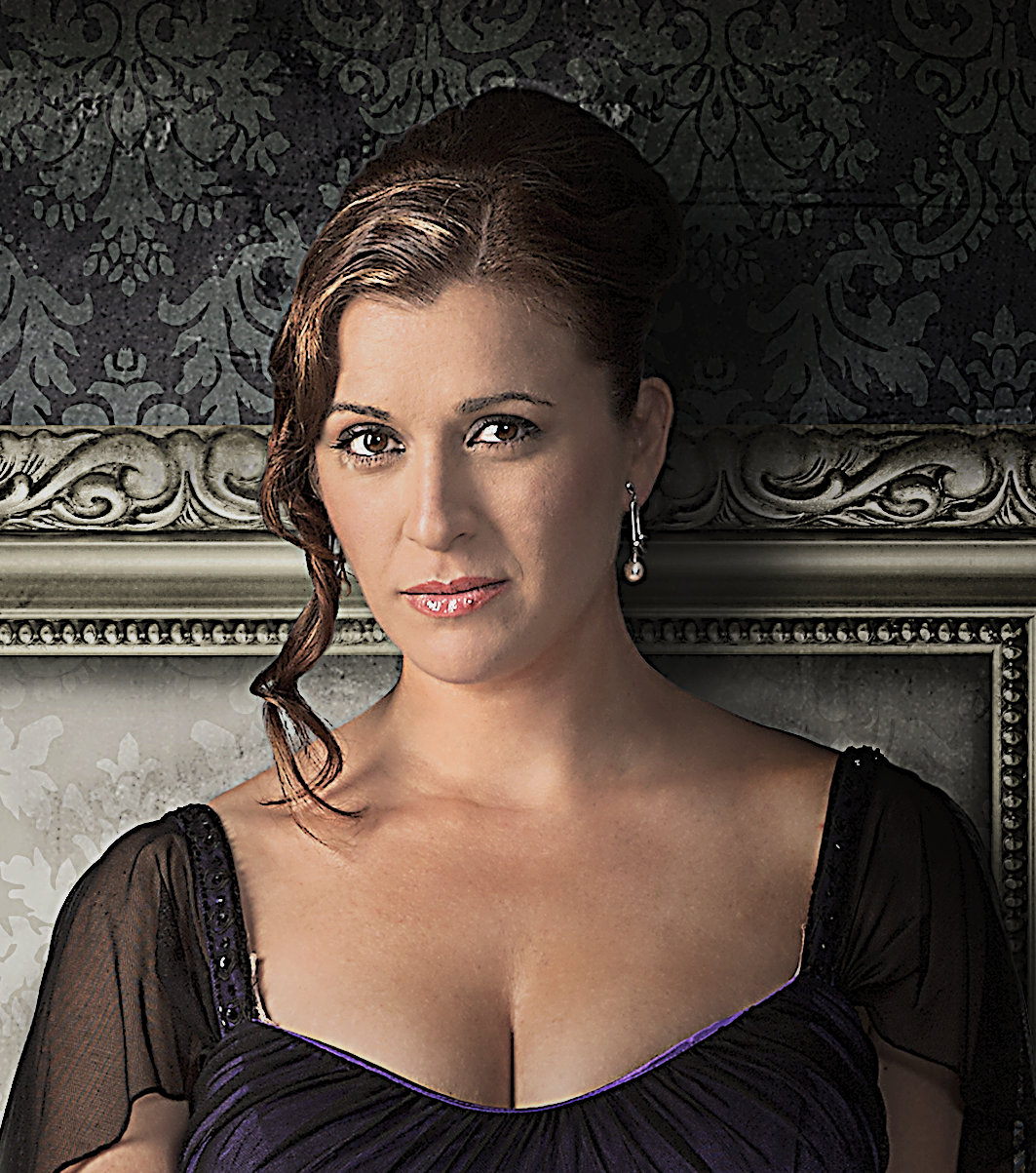 AMPARO NAVARRO.
SOPRANO.

Born in Faura (Valencia). She made her debut at the Wiener Kammeroper, with El Barberillo de Lavapiés by Barbieri, she has sung since then: Così Fan Tutte (Fiordiligi), Otello (Desdemona), debut at the Colón Theatre in Buenos Aires with I Lombardi alla Prima Crociata (Giselda) conducted by Richard Bonynge or Requiem by Verdi.

She has interpretated El Barberillo de Lavapiés (Paloma), La Leyenda del Beso (Amapola), La Calesera (Maravillas), Luisa Fernanda (Luisa Fernanda) and La Marchenera (Paloma) at La Zarzuela Theatre in Madrid.

Amparo Navarro has also sung La Verbena de la Paloma at the New Auditorium in El Escorial, Teatros del Canal in Madrid and Campoamor Theatre in Oviedo; the Antología Viva Madrid in Teatros del Canal; I due Foscari (Lucrezia Contarini) at the Colón Theatre in Buenos Aires; Luisa Fernanda (Luisa Fernanda) in Caracas and La del Manojo de Rosas (Ascensión) in Bogotá, both with stage direction of Emilio Sagi; Los Gavilanes (Adriana) at the Campoamor Theatre in Oviedo or Luisa Fernanda (Luisa Fernanda) under conduction of Placido Domingo at the Florida Grand Opera.

She participates in Carmina Burana in a production of La Fura dels Baus in Barcelona, Madrid, Alicante, Quincena Musical de San Sebastián, Lyon, San Juan (Argentina), Passau (Alemania)....

She has lately sung Tosca in the Teatro Argentino de La Plata, Viva Madrid at Muscat Royal Opera House in Oman; Nabucco (Abigaille) with stage direction of Ignacio García.

Among her next engagements we can stand out Carmina Burana in München and Macbeth (Lady Macbeth) at the National Opera in Kishinau (Moldova).