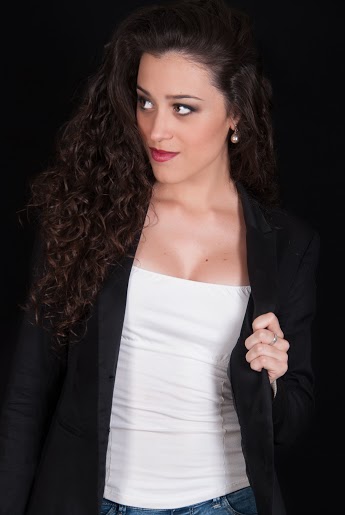 LEONOR BONILLA.
Soprano.

The young Sevillian soprano, Leonor Bonilla, began as a dancer at the Dancing Professional Conservatory in Seville where she was granted with the Spanish Dancing Speciality. She began her singing studies on 2010 at the Singing Professional Conservatory Cristobal de Morales in Seville with Esperanza Melguizo. Rocío Ignacio and Alfonso García Leoz are her coachers and agents since 2015.

She has been awarded with the 1st Prize and Special Audience Prize in the Contest New Voices of Seville City; 3rd Prize at the International Contest Flaviano Labò in Piacenza (Italy); Audience Prize at the Montserrat Caballé Contest; 1st Prize at the Santa Cruz de Tenerife International Opera Contest 3rd Edition and 1st Prize at the International Contest of Logroño 2016.

She has sung Asia of Agua, Azucarillos y Aguardiente and Cosette of Bohemios at the Teatro Cajasol in Seville. She has also sung oratory as Salomón by Haendel, Missa Brevis by Haydn or Gloria by Vivaldi; such as a large number of concerts in cities as London, Berlin, Piacenza or Parma, among others.

She debuted with Servilia of La Clemenza di Tito by Mozart at the Teatro Calderón in Valladolid on 2014; later she got a great success with Clorinda of La Cenerentola and Musetta of La Bohème at the Auditorio in Tenerife. She has recently made her debut at the Teatro de la Zarzuela in Madrid with the role Iza of Grand Duchess of Gerolstein by Offenbach and Il Piccolo Spazacamino in the role of Rowan; Carmina Burana in Seville, etc.

Leonor Bonilla has also made her debut in Italy on 2016 with the role of Fiorilla in Il Turco in Italia in Piacenza, Ravenna and Modena; Francesca da Rimini in Martina Franca too, under conduction of Fabio Luisi; Falstaff (Nanetta) in Genova beside Carlos Alvarez and Rocío Ignacio.