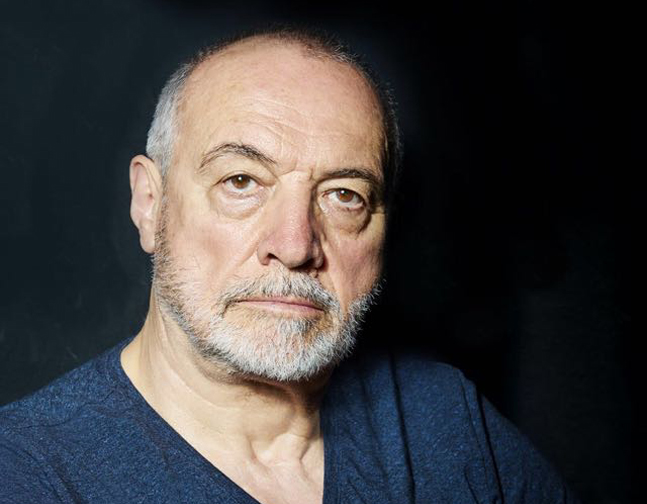 GIANCARLO DEL MONACO.
Director.

Giancarlo del Monaco, son of the famous tenor Mario del Monaco, was born in Lancenigo of Treviso on December 27th 1943. He studied antique and modern French at the Laussane University and also improved his piano and horn studies.

He made his debut very young on 1965, at the Greek Theatre in Syracuse, directing a production of Samson et Dalila with his father, Mario del Monaco, in the main role.

Between 1966 and 1968, he worked as Direction Assitant in Germany and was Personal Assitant of General Director Rudolf Gamsjäger at the Wiener Staatsoper from 1970 to 1973.

Main Stage Director at the Theatre in Ulm between 1973 and 1976, on 1975 he founded with his father the Festival of Montepulciano where he was Artistic Director.

He was appointed as General Director at the Staatstheater of Kassel five years later. He was successively designed for the same appointment at the Macerata Festival (1986-1988), Bonn (Oper der Bundesstadt, 1992-1997) and Nice Opera (1997-2001). During his direction in Bonn he was also consultant of the Romanian Government Culture Ministry. Giancarlo del Monaco also was Artistic Director of the Tenerife Oper Festival from 2009 to 2011.

At the same time of his important career as General Director, Giancarlo del Monaco is one of the most important Stage Directors of his generation.

He has staged more than a hundred titles at the main Opera Houses: Berlin, Barcelona, Madrid, Bologna, Los Angeles, Washington, Milano, Napoli, Torino, Vienna, Zürich... On 1991, presented his first work at the NY MET, La Fanciulla del West, it was so great success that he returned with several different productions. Three of these were registered on video and internationally distributed by Deutsche Grammophon and broadcast by PBS. Also very important works his productions at the Bastille Opera in Paris: Andrea Chénier, Francesca da Rimini, Cavalleria Rusticana/ I Pagliacci.

He has collaborated with the most prestigious directors and conductors.

Giancarlo del Monaco has been granted with numerous different awards, among others, Cavaliere Ufficiale della Repubblica and Commendatore dell'Ordine al Merito della Repubblica Italiana, Honorific Legion Chevalier of the French Republic 2015, Illica Award as International General and Stage Director or the Campoamor Theatre Lyric Award as best Director for the production Cavalleria Rusticana/ Pagliacci at the Teatro Real in Madrid 2007.